Collection: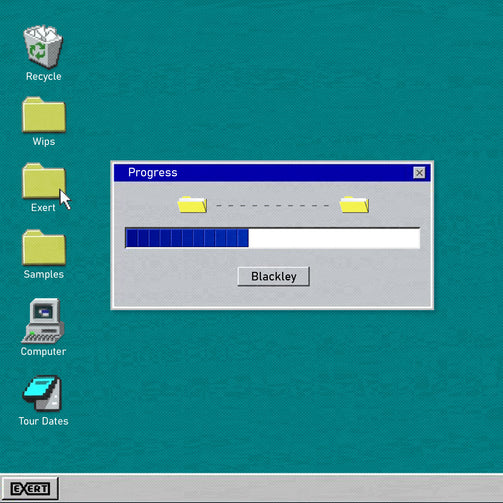 Collection:
Blackley - Progress EP
Blackley - Progress EP
Regular price

Sale price

€2,99
Tax included.
The wizard Blackley steps up with his debut Exert release, and he's taking no prisoners!

Known as one of most talented and technical DJ's in our scene, this isn't just time for another release; it's a full-throttle, no-holds-barred, all out drum and bass assault of the senses.

For the past months Blackley has been in the lab, cooking up something fierce. Title track "Progress" is a milestone in his career, receiving support from peers and ravers alike, when we heard this track was looking for a home we were first in line to snap it up and proudly present you this project.

We warn you this release is not for the faint of heart. The beats are as steppy as they come, and the synths? They hit you like a freight train. If you're not ready to be terrorized by this musical beast, you might as well stay home.