Collection: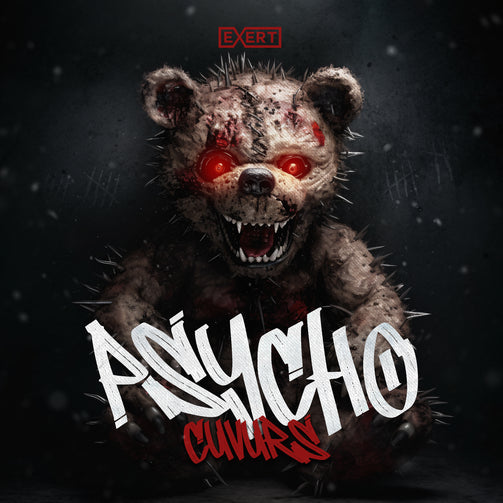 Collection:
Cuvurs - Psycho EP
Cuvurs - Psycho EP
Regular price

Sale price

€4,99
Tax included.
Get ready to have your mind blown by the Psycho EP!

This release comes at you like a sonic uppercut right to your eardrums! We're talking 4 monstrous works of art featuring the classic Cuvurs flow, but this time it's cranked up to eleven and dirtier than your favourite dive bar!

The title track Psycho is a straight-up sound design wizardry. The basslines are so grotty and twisted, that they're practically doing acrobatics in your brain. This doesn't just hit hard; it hits harder than a Monday morning wake-up alarm.

The second in line is "Dirty". This one takes you on a detour through the wild side of Cuvurs sound design. I guess the best way we can describe it is, "Hey, rules? Nah, let's make our own."

Next up, "Falling." This one's like a rollercoaster ride for your ears – melodic riffs and moody stabs team up to tear the clubs apart. It's the musical equivalent of that perfect combo move in a video game, and it's about to wreak havoc in the best way possible.

Last but certainly not least "ASAP". Raw, unapologetic and packing a whole lot of attitude, this is the icing on the cake with that unmistakable Cuvurs flavour!

Our releases aren't just music you listen to; it's a trip you take. Cuvurs provides us with a musical caffeine rush that'll leave you questioning reality, this is your VIP pass to the underground sound your ears have been waiting for.