Collection: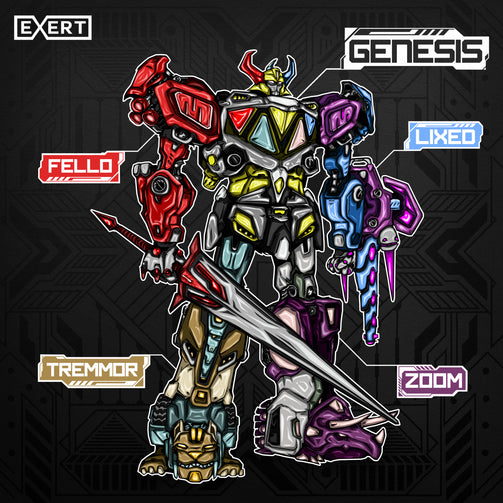 Collection:
Fello, Lixed, Tremmor & Zoom - Genesis EP
Fello, Lixed, Tremmor & Zoom - Genesis EP
Regular price

Sale price

€4,99
Tax included.
We are proud to announce the addition of 4 new artists to the family!
For our next release, we see 4 newcomers join forces to bring you the mighty Genesis EP. Taking the lead we have a freshly named Fello, top points if you can figure out who this artist is/was previously, needless to say, he's come back with a bang in the shape of "Dance" highly anticipated for release this will truly blow you away with its crazy sound design, high energy and distinct production elements. Following up we have the man of the moment Lixed, quickly receiving support from the Exert artists, Lixed has been working on projects with some of your household favourites and delivers us a powerful combination of melodic and hard-hitting sounds with "Feel". Next up we have Nederland's based Tremmor with his track "Classic". The sheer uniqueness of this artist quickly caught our attention, more so in a moment when artists are scared to break the norm. Tremmor however, holds nothing back with his creatively aggressive style. Last but not least we have Zoom, the man needs no introduction and has been active on the dnb circuit for some time, fast gaining a reputation to destroy dance floors whenever he steps on stage. He also delivers the goods with his production, giving us the epic track "Mysterious".