Collection: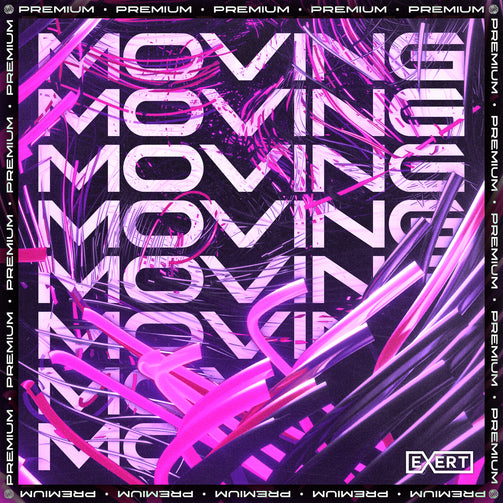 Collection:
Premium - Moving EP
Premium - Moving EP
Regular price

Sale price

€2,99
Tax included.
Get your adrenaline pumping instantly with Premium's latest offering!
From the start, the powerful 4/4 drum rhythms set the stage as this nasty little creation morphs into something way beyond your wildest imagination. The energy surges as the infectious melodies effortlessly transition into what we can only describe as pure madness. When the drop hits, it hits hard, as Premium maintains his reputation as one of the pioneers of this style, forever taking us on a rollercoaster ride through the depths of modern-day jump-up drum and bass!

Exclusively available on the Exert Records website, "Tough Guys" is an unstoppable force of nature. With its head-down, grotty stomping beats, this track demands to be felt. Perfectly designed to seamlessly blend into DJ sets, it's the secret weapon you need to take your mixes to the next level. From the first beat to the last, "Tough Guys" grips you in its tenacious hold, leaving you no choice but to surrender to its pulsating rhythm.

In summary, the "Moving EP" is an unparalleled journey into the realms of Premium's creativity, where boundaries are seemingly shattered and musical mastery is laid bare.