Collection: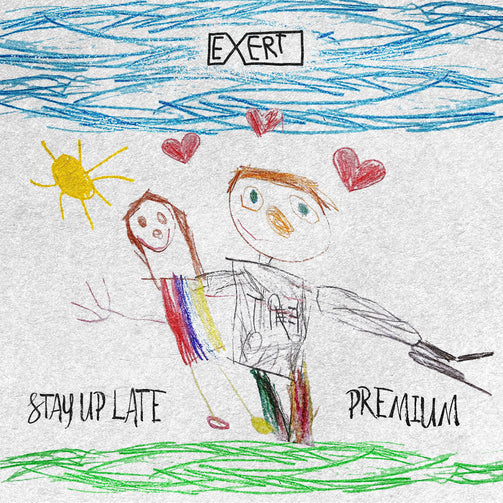 Collection:
Premium - Stay Up Late EP
Premium - Stay Up Late EP
Regular price

Sale price

€2,99
Tax included.
Premium's up next and he brings the family for an extra special release!
This EP is a special one, filled with surprises. It starts off with cute snippets of Premium's daughter's voice in the intro, giving it a unique and heartwarming touch. Even the artwork is something special – it's hand-drawn by the little princess herself!

But don't be fooled by the sweetness. Premium knows how to deliver those infectious melodies before switching things up with his wild sound design, just like you'd expect from the Exert boss.

On the flip, we have the bonus track, "Fallout," that you, the Exert family, voted for. It's a sneaky little stepper that'll make your DJ sets pop! Our bonus tracks are exclusively available on our website, and will never be available elsewhere!