Collection: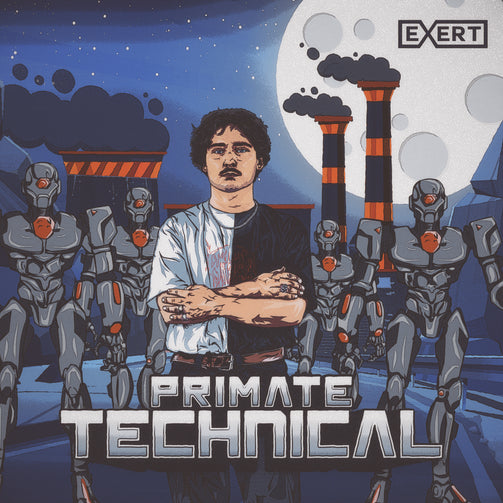 Collection:
Primate - Technical EP
Primate - Technical EP
Regular price

Sale price

€3,99
Tax included.
Primate returns for his latest release, and boy is it a big one!
First up, the title track 'Technical'. This will literally destroy on the first impact, the weight and power behind Primate's production are unprecedented by none. Heavy lashing of synths and an onslaught of rugged drums and percussion make this release size up to be one his biggest to date. On the flip we have 'Odio' huge intro pads set a somewhat mystical yet tense sensation before the drop confirms exactly what you've been waiting for. No holds barred with this release. Primate means business when he drops a new single, you can be sure of that.
You also receive the store exclusive bonus track 730.